If they have any sort of familiarity with the source comics or show (after figuring out its modus operandi), most actors probably don't pursue a role on The Walking Dead if they're looking for long-term employment. Ironically, the show that's reached ten seasons (and counting) provides an unstable working environment in that the main characters tend to inevitably die. Only two characters are left from the show's first season (Carol and Daryl) because the dueling threats of warring enemy factions and hordes of flesh-hungry zombies don't lead to a long, happy, healthy life.
Characters come and go every season on The Walking Dead, and those bloody exits often align with what the comics dictated, or sometimes they're conceived by writers to move the plot along. But sometimes, an actor's departure can be somewhat controversial. From career moves to behind-the-scenes drama, here are the real reasons these Walking Dead actors left the show.
Lauren Cohan got a network gig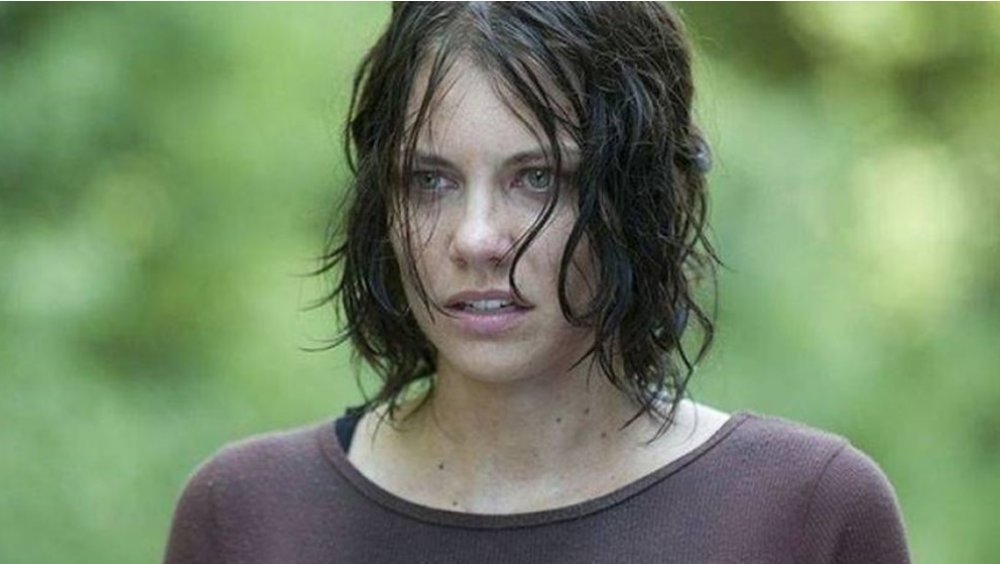 After joining The Walking Dead in season two, Maggie Greene (later Rhee) evolved into one of the show's strongest and most important characters, leading the Hilltop and the Militia, all while fighting off countless walkers (and much of that while pregnant). Strangely, Maggie disappeared from The Walking Dead in season nine, off in search of new bands of survivors. Of course, since Maggie didn't die, actress Lauren Cohan could feasibly come back to the show, just in case her off-screen issues were ever resolved.
And what were those issues, you ask? Well, while trying to nail down a new contract with AMC, Cohan asked for the pay raise that was coming to her as a veteran cast member. "It wasn't actually that I was asking for it, it's that my contract had finished," Cohan said on Andy Cohen Live (via ET Canada). "So that's a pretty standard renegotiation." Cohan and producers worked out a deal where Cohan returned for six episodes of season nine of The Walking Dead, whereupon she'd leave immediately to star on ABC's spy dramedy Whiskey Cavalier. However, it's a good thing Cohan had her Walking Dead safety net. ABC canceled the show after one season, and luckily for fans, Cohan will return to the undead series in 2020.
Jeffrey DeMunn left The Walking Dead because he was loyal to the original showrunner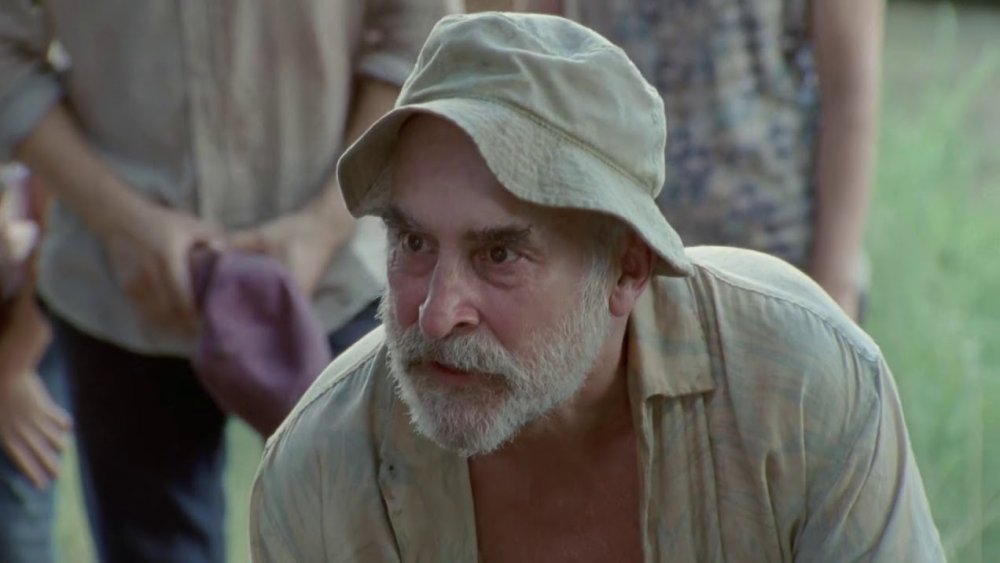 Jeffrey DeMunn is a top-shelf character actor with more than 100 credits stretching back 40 years. At one point, he was probably best known as the prosecutor who sends Andy Dufresne to prison in the beloved The Shawshank Redemption. That film was adapted and directed by Frank Darabont, who, when putting together the TV version of The Walking Dead for AMC, brought in DeMunn to portray good-natured, fishing-hat-rocking survivor Dale Horvath. The actor and filmmaker are actually very close, as Darabont also worked with DeMunn on The Green Mile, The Majestic, The Mist, and The Blob.
After the first season of The Walking Dead, Darabont clashed with various parties (including AMC) over the show's creative direction and his allegedly caustic management style. That all led to lawsuits and Darabont's ouster from the show in July 2011. This made DeMunn livid, and so he asked to be written off the show in the way characters are usually written off The Walking Dead. "Dale's death was my decision," DeMunn told Cleveland.com. "I was furious about how Frank was pushed out of the show. I spent a week not being able to take a full breath. And then I realized, 'Oh, I can quit. So I called them and said, 'It's a zombie show. Kill me. I don't want to do this anymore.'"
It was back to school for Chandler Riggs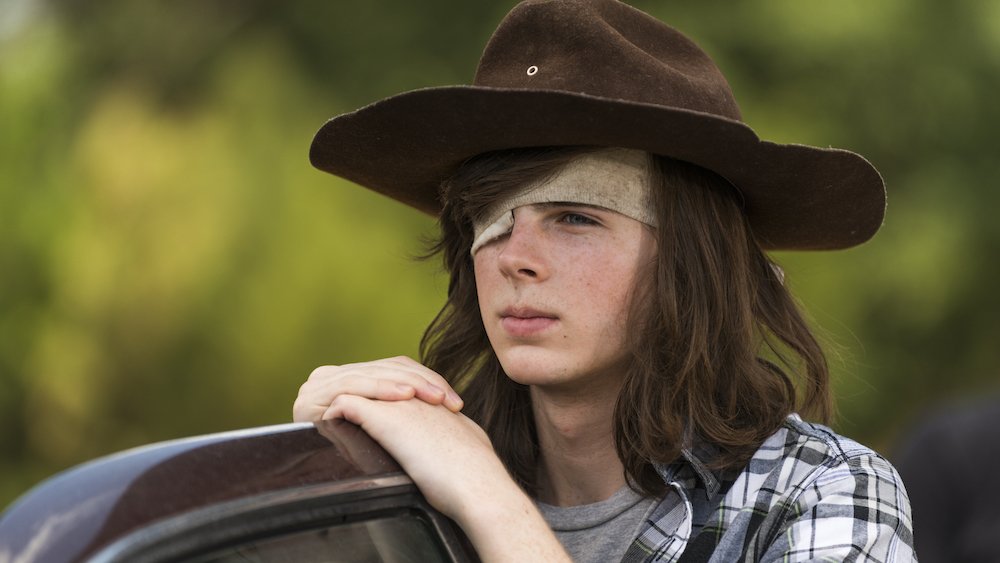 How brutal is The Walking Dead (or its writers)? They'll kill off a main character who's also just a kid. The story had to be served with the eighth season death of Carl Grimes, Sheriff Grimes' son who grew up in a zombified, war-torn world, and who no longer represented a bright future after his slow and emotional death via walker bite. Months earlier, actor Chandler Riggs announced his acceptance to Auburn University, leading to speculation that he'd leave The Walking Dead so as to focus on his studies in sociology and psychology. But not long after that news broke, Grimes told The Hollywood Reporter that he'd actually wanted to take a "gap year" before college "to focus on acting for a while," and that "leaving Walking Dead wasn't my decision. It was all story-related."
In other words, Riggs wasn't necessarily planning on leaving the series to go to school, but the show's creative team gave him an exit anyway. At any rate, this de facto firing threw the young actor. "It was devastating for me and my family because the show has been such a huge part of my life for so long," Riggs added. "For a few days, we didn't know what to do," especially since he'd recently purchased a house in Georgia near where TWD films. "That was a big deal that I wouldn't be on anymore."
Danai Gurira is way too busy with movies and theater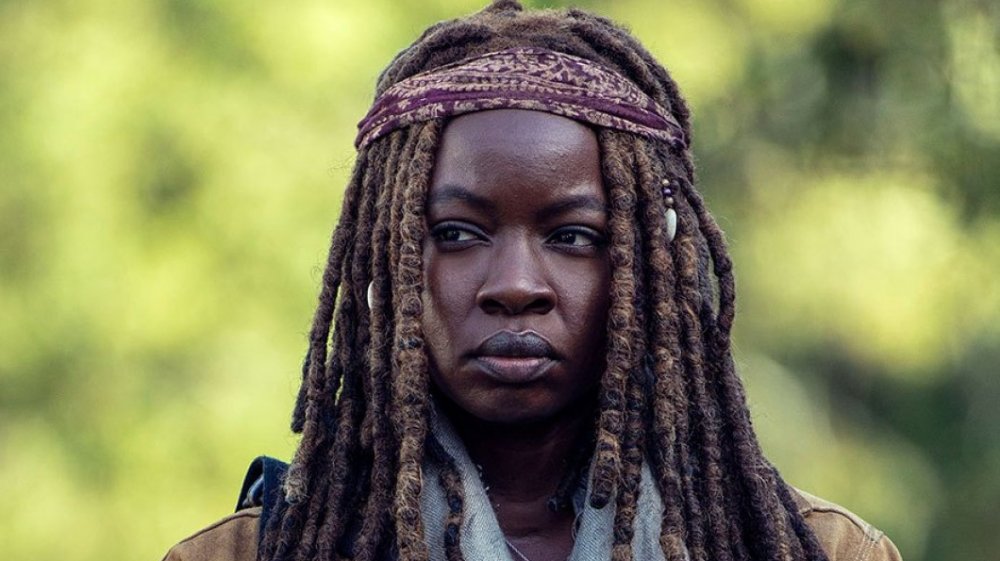 A lot of The Walking Dead fans would argue that the show went from good to great when Danai Gurira joined the cast in season two as Michonne, a mysterious, katana-wielding warrior, who evolved from wandering the wastes with two chained walkers to a leader of the show's main survivor group who formed a family with Rick Grimes and his children. But sadly, at San Diego Comic-Con 2019, Gurira announced that she was going to walk away from The Walking Dead after the show's forthcoming tenth season. "I can confirm that this is the last season I will be on this amazing TV show as Michonne," Gurira said. "It is not connected to my heart. My heart stays right here. It was about my calling and other things I feel called to. The opportunities I've had, exploring it as a creator of work."
And she's not just talking about her work in film, which includes her role as Okoye in Black Panther, one of the biggest movies of all time. Gurira seems to want to return to her other career — that of one of America's most renowned playwrights. Among her works are the OBIE Award-winning In the Continuum and Eclipsed, a Tony Award nominee for Best Play.
Sonequa Martin-Green had to Trek elsewhere

Late 2016 brought both good news and potentially bad news for fans of genre television. CBS announced that its All Access streaming service would soon be home to Star Trek: Discovery, the first Trek show since the demise of Enterprise in 2005. And starring on that series as a lieutenant commander would be Sonequa Martin-Green, best known for her role as troubled survivor Sasha on The Walking Dead.
Late 2016 brought both good news and potentially bad news for fans of genre television. CBS announced that its All Access streaming service would soon be home to Star Trek: Discovery, the first Trek show since the demise of Enterprise in 2005. And starring on that series as a lieutenant commander would be Sonequa Martin-Green, best known for her role as troubled survivor Sasha on The Walking Dead.
Of course, that led fans of the zombie show to wonder about the fate of the character. Certainly Sasha would be killed off to free up Martin-Green to headline a major television series. And indeed, Sasha died in the season seven finale in spring 2017, making it appear that Martin-Green asked or demanded to be let out of her contract to go have herself a Trek.
However, that's simply not the case, according to Martin-Green. She got the sci-fi job after she found out she'd be losing her horror job. "It couldn't have worked out more perfectly, because what was happening on Walking Dead was already underway," the actress told Entertainment Weekly. "And then as we were going into the very end of the season, the very end of our shoot for the season — that's when the opportunity for Star Trek came. And so I know some people might think that I left Walking Dead to do Star Trek, but it did not happen that way."
Andrew Lincoln left The Walking Dead because he missed his kids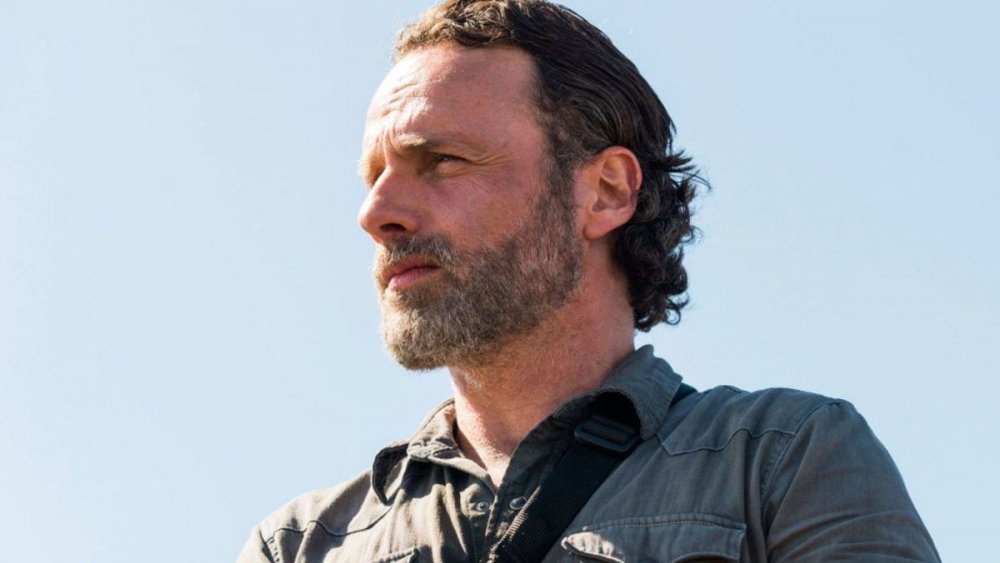 While The Walking Dead is an ensemble drama, Sheriff Rick Grimes was always the main character. The series started with him waking up in a hospital to a zombie-ravaged world. Subsequent seasons found him reuniting with his wife and son, leading a group of survivors, welcoming a baby daughter, losing his wife and son, and trying to rebuild some semblance of a life. That's an extremely full plot arc for Rick Grimes, and it was also a lot of emotional acting heft for actor Andrew Lincoln to bear.
In 2018, Lincoln announced that we would leave the series during the ninth season of The Walking Dead. "I love this show. It means everything to me. I love the people that make this show," Lincoln told a crowd at San Diego Comic-Con. "I suppose what I wanted to say is that my relationship with Mr. Grimes is far from over," he added, hinting at some later news that he would reprise his role of Rick in three Walking Dead theatrical films. That was a workaround to keep Lincoln in the franchise but fulfill his personal wish: He struggled to balance family with work. The Walking Dead shoots for months on end in Georgia, far away from his home in England. "I have two young children, and I live in a different country, and they become less portable as they get older," Lincoln told EW Radio. "It was that simple. It was time for me to come home."
Source: looper.com