The Office went off the air six years ago, but it often feels like the sitcom is more popular than ever before. Fans just can't get enough of the series' relatable and hilarious characters, but one can only watch the same episodes so many times before wondering what happened to the extensive cast after Dunder Mifflin closed up shop for good. And if you're one of these fans who's wondering whatever happened to Oscar from The Office specifically, then you've come to the right place.
Accountant Oscar Martinez was portrayed by actor and comedian Oscar Nunez from the series' first season all the way until its end in season nine, appearing in all but 11 of The Office's 188 episodes. Although Nunez's run on the show remains his most recognizable role, he's kept quite busy since exiting The Office, and he accomplished some pretty notable things in his career before the series, as well. So take a look below to see how Oscar from The Office got his start in show business, what he was known for prior to The Office, and what he's been up to since the series went off the air back in 2013.
Oscar Nunez's improvised start in comedy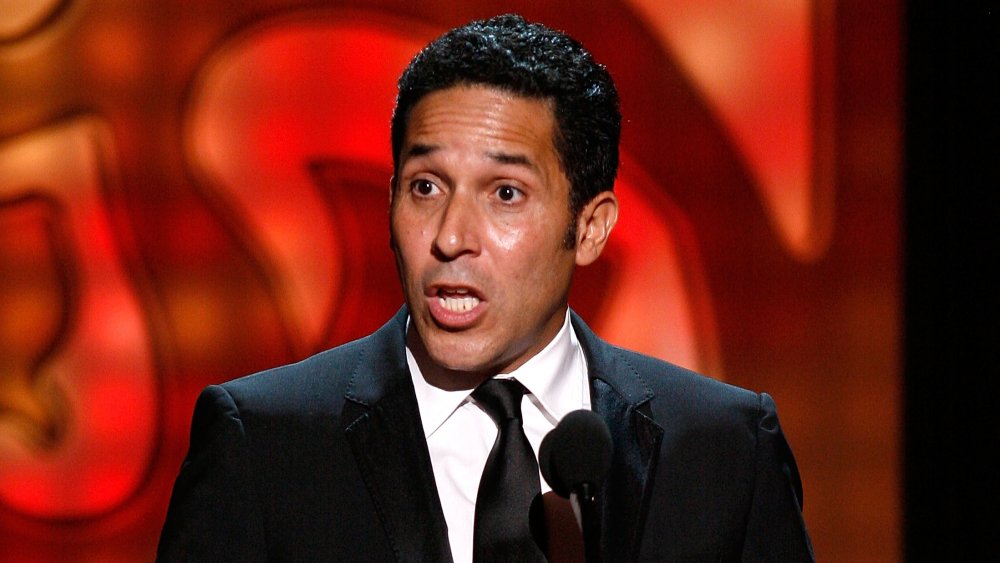 There's a reason why Oscar Martinez was so funny on The Office. It's because Oscar Nunez cut his teeth on the stage as a comedian before he ever stepped in front of a TV camera. While living in New York in the 1980s, Nunez joined the comedy troupe Shock of the Funny. The group, founded by director Mike Player, performed sketch and improv comedy around New York City, and Nunez appeared in over 300 of their shows throughout the late '80s and early '90s. He later moved to Los Angeles, where he continued to hone his comedic abilities on the stage.
In 1998, Nunez joined L.A.'s legendary Groundlings Theatre Company, where he was a member of their Sunday Company cast. The Groundlings is a school/theater that teaches and features performances of sketch comedy and improv, and its list of alumni is highly impressive. Formed by Gary Austin in 1974, the theater started to become widely known in the '80s and '90s as a breeding ground for comedic talent — especially for Saturday Night Live. Paul Reubens, Phil Hartman, Jan Hooks, Maya Rudolph, Kristen Wiig, Melissa McCarthy, Jon Lovitz, Lisa Kudrow, and many more famous comedic actors all got their start with the Groundlings, as well as Nunez. In 2012, he told Los Angeles Magazine that he still performs improv at the theater on occasion, while also recalling the stars he saw perform back in the day. "I remember watching Will Ferrell there, and I remember watching Kathy Griffin there once," he revealed.
Curbing his enthusiasm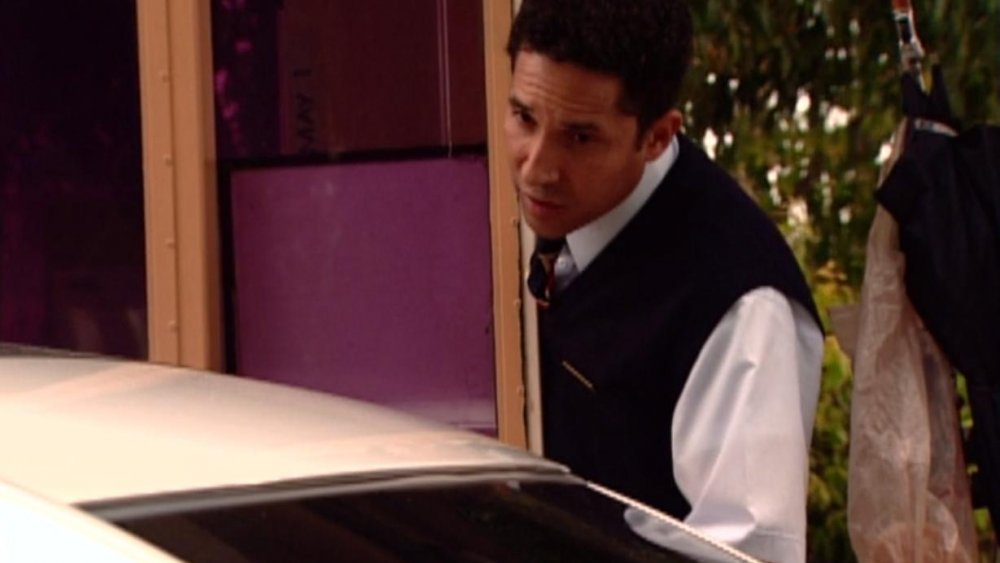 After making a name for himself as a performer in the comedy scenes of both New York and L.A., Nunez made the move in front of the camera in 2000. But instead of spending years building up a résumé with bit parts in shows no one's ever heard of, Nunez hit the ground running with a memorable guest appearance on season one of Curb Your Enthusiasm. In the series' fifth episode, "Interior Decorator," main character Larry David runs afoul of a parking attendant after he convinces her to let him exit the lot at his lawyer's office even though he has no cash to pay for parking. He tells her that he'll pay her the next day, but when he returns, a new parking attendant has taken her spot, one played by Oscar Nunez.
Larry and Nunez's attendant get into an argument because Larry wants to give him money so he can eventually hand it over to the other parking attendant. But Nunez's attendant is apprehensive about doing so, saying he doesn't want to be held responsible for taking the money. Eventually, Larry convinces him to take the cash, but then ends up running into the other parking attendant anyway before she's paid back by Nunez's character. After she harasses him, Larry is forced to pay her, too. It's a classic episode from a classic show, and Oscar Nunez helped make it great.
He was a TV journeyman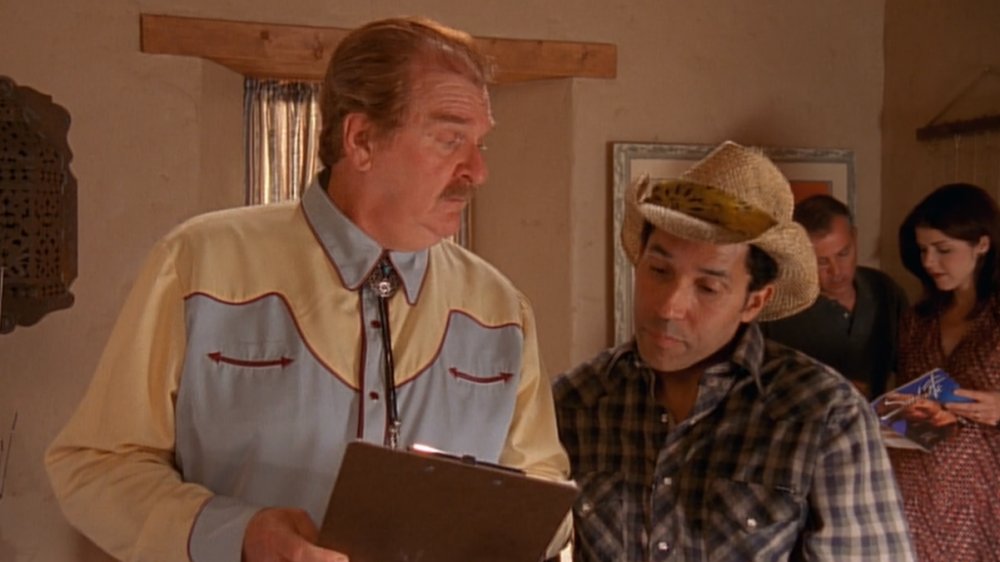 Following his appearance on Curb Your Enthusiasm, Nunez continued to find guest starring roles on a number of popular shows throughout the early 2000s. In 2002 and 2003, Nunez played a ranch hand in season four of Fox's Malcolm in the Middle. In 2003, he portrayed Tim, a poker buddy of lead character Bill Miller, in a season one episode of the CBS sitcom Still Standing. Also in 2003, Nunez made his first appearances on the Comedy Central comedy series Reno 911!, appearing as Captain Dwayne Hernandez in two episodes. He later returned to the series in a 2006 episode as a new character, Spanish Mike Alvarez, and he appeared in the 2007 theatrical film Reno 911!: Miami as yet another character, this time named Jose Jose Jose.
Nunez's early work wasn't just limited to comedy, either. In 2003, Nunez appeared in a season three episode of 24, where he played a pilot. That same year, he made a brief appearance in the Mark Wahlberg thriller The Italian Job where he played a security guard. Nunez also paid his dues with roles in lesser-known TV shows and movies, such as VH1's Wack TV Passport, the Brian Doyle-Murray TV movie Sun Gods, the indie comedy film When Do We Eat?, and the live Comedy Central special Last Laugh '04.
In other words, Oscar Nunez already had the beginnings of a pretty nice career even before he landed The Office.
Becoming a fan favorite on The Office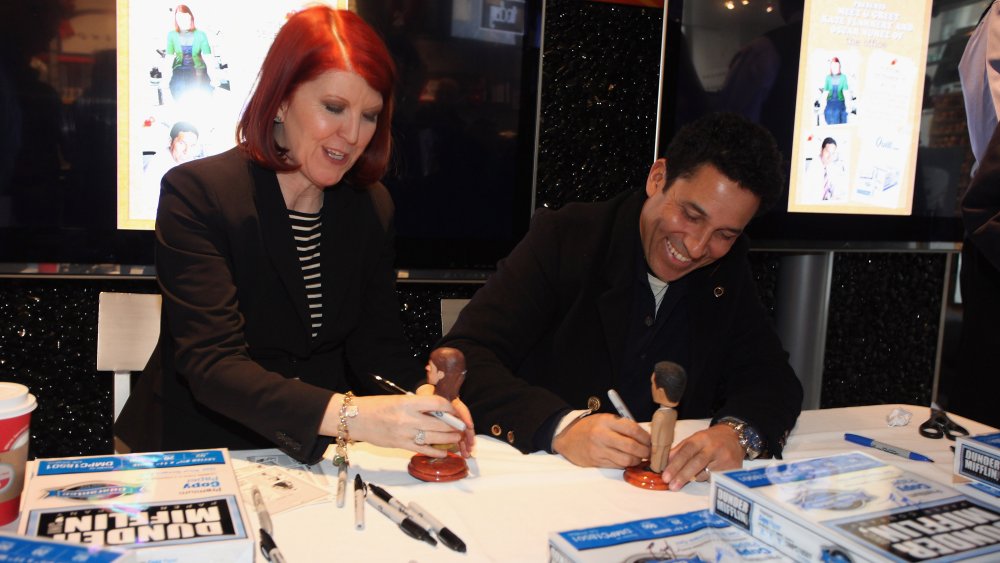 When The Office began its run in 2005, Nunez was there as Oscar Martinez. One of three accountants in the office along with Kevin and Angela, Oscar functioned mainly as a background character who didn't have a ton to do during the series' first two seasons. He then got his first major arc in the second season finale and third season premiere, where the character was outed as being gay. His sexuality became a central aspect of Oscar's character from that point forward, and it functioned into a number of stories. He also was a trailblazer, as after his outing, Oscar was the only LGBT person of color to be a regular character on a sitcom at the time. Others would soon follow, but Oscar's effect on television diversity cannot be understated.
In subsequent seasons, Oscar would continue to get more screen time and the occasional storyline. He emerged as one of the smartest (and, sometimes, cockiest) workers in the office. He became a loyal friend to Kevin and his sometimes-nemesis Angela. And he enjoyed the "finer things" in life with Toby and Pam. Oscar also received some more dramatic storylines late in the show's run, namely his affair with Angela's husband Robert in season nine.
Oscar appeared in nearly every episode of The Office, save for his hiatus in the middle of season three while Nunez was filming the Comedy Central series Halfway Home. He became an integral part of the show, and for Office fans, it's tough to imagine the series without Oscar.
Oscar Nunez went back to his roots after The Office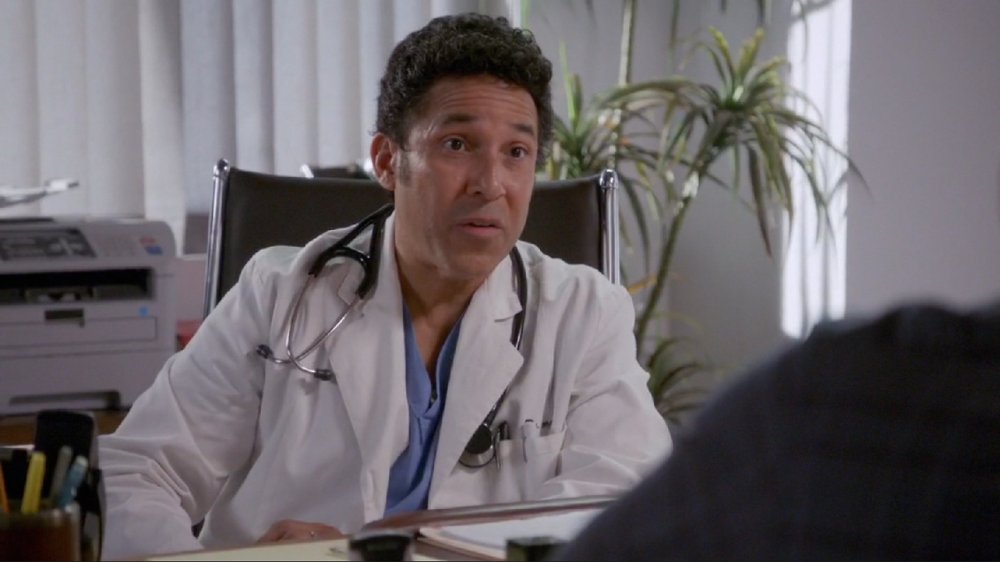 When The Office ended in 2013, it must've been a challenge for the cast to move on in their careers. After all, they'd just spent a decade playing the same characters on one of the most popular shows on TV. But for Nunez, moving on from The Office must've felt like slipping on a comfy old sweatshirt. No longer a regular on a network sitcom, Nunez had more time to pursue other roles, and he did just that by returning to his pre-Office journeyman ways.
In 2013, Nunez appeared in season nine of the FX sitcom It's Always Sunny in Philadelphia in the episode "The Gang Tries Desperately to Win an Award." The same year, he appeared in an episode of the Chris Dowd HBO series Family Tree. The next year, Nunez had guest appearances on sitcoms like Fox's New Girl and CBS' Bad Teacher. The year 2015 saw Nunez drop in on a pair of non-sitcom comedies in Comedy Bang! Bang! and Adam Ruins Everything. In 2016, Nunez's TV appearances really ran the gamut. He guest-starred on sitcoms Brooklyn Nine Nine and Uncle Buck, appeared in two episodes of the Showtime dramedy Shameless, showed up on the supernatural comedy iZombie, and appeared on the kids' show Liv and Maddie. In more recent years, Nunez has landed spots on series like American Housewife, 9-1-1, and NCIS: Los Angeles.
Basically, if you've owned a TV in the past six years, you've probably seen Oscar Nunez on it.
Getting benched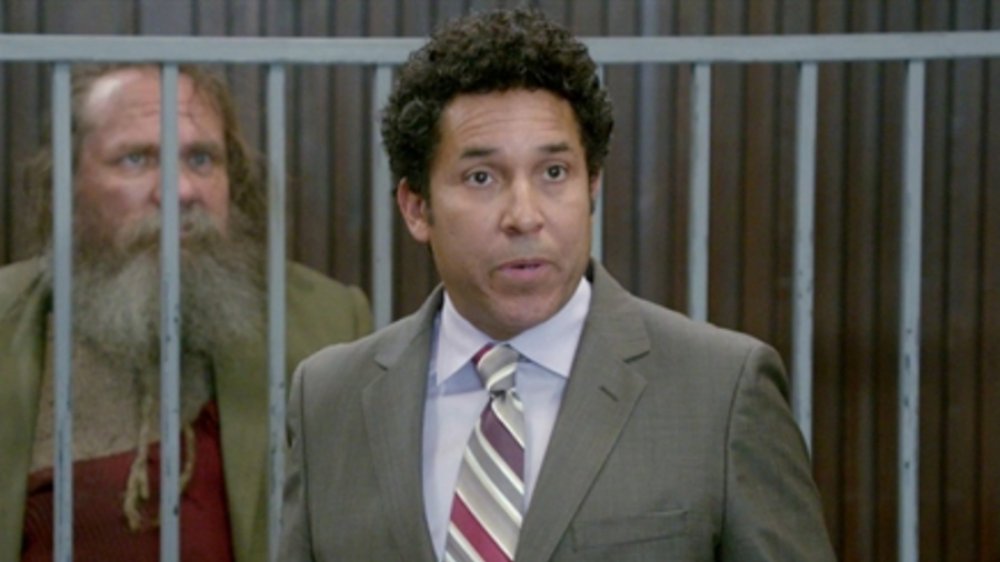 After The Office and in between all those other TV gigs, Nunez found the time to land a regular role on a new sitcom — and it didn't take him long, either. In 2014, Nunez was cast as a main character on the USA sitcom Benched. The courtroom comedy starred Eliza Coupe as a high-powered corporate attorney who, after suffering a public nervous breakdown, is forced to work as a public defender. Nunez portrayed one her her colleagues, a public defender named Carlos. Here's how the show's website describes the character: "Carlos' passion is helping people, a fervor matched only by his frustration with clients who make a habit of returning to the system. However, Carlos has given so much to his job that his personal life is falling apart. But he would never dream of giving up the fight, even if he's closer to burning out than he'd like to admit."
Unfortunately for Oscar Nunez, and for Carlos, Benched wasn't exactly a hit. The series was on the air for just two months before getting the ax, airing one season consisting of 12 episodes. Despite its failure to earn a strong following, however, the series was actually pretty well-received. The show earned a 67 percent fresh critical rating and a solid 75 percent audience score on Rotten Tomatoes. For comparison, season eight of The Office — aka the "Robert California season" — earned a 55 percent critic rating. Just sayin'.
From The Office to outer space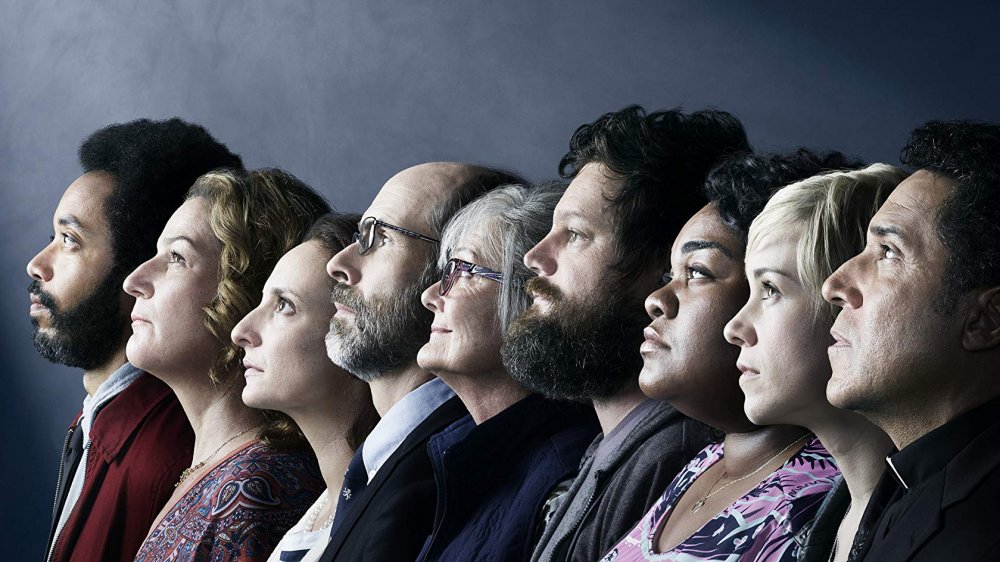 Two years after his role on Benched, Nunez scored another regular role on a basic cable sitcom with the TBS series People of Earth. Starring comedian and former Daily Show correspondent Wyatt Cenac and executive produced by Conan O'Brien, the series is about a group of alien abduction survivors who meet in a support group called StarCrossed. In the series, aliens are real and living among us, and all of the abductees are telling the truth about their wild experiences. Nunez portrayed Father Doug in the series, a priest at the church where the group conducts their meeting. After spending time with the group, however, Doug begins to question his faith and eventually falls in love with one of the abductees (or "experiencers").
The show was a critical success, earning a stellar 89 percent rating on Rotten Tomatoes. It was a commercial success, too … for a time. After one ten-episode season, TBS renewed People of Earth for a second. After the conclusion of the second season in 2017, the network renewed the series for a third season. But then, shortly before the new season was expected to air, TBS reversed their decision and canceled the series. According to show creator David Jenkins, all episodes for the third season had already been written but will never see the light of day.
Farewell, Father Doug. We hardly knew ye.
Look out, Hollywood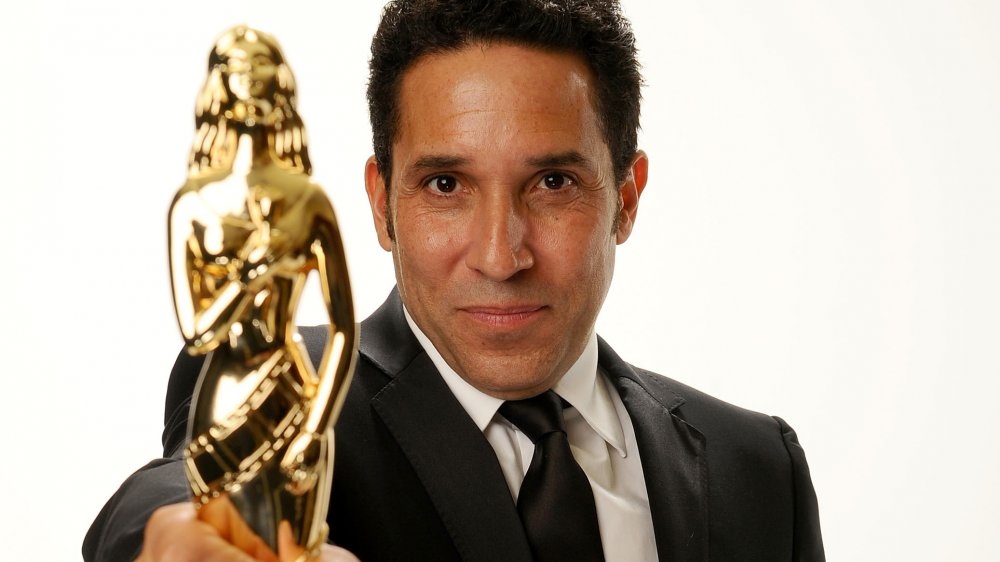 Nunez is unquestionably best known for his TV work. After all, that's what happens when you star on one of the most popular shows on TV for a decade. But the actor has also stepped away from the small screen in favor of the big screen on occasion, and he's done so with increasing visibility since The Office ended.
In 2014, two years prior to his role in People of Earth, Nunez played a priest in the Milo Ventimiglia action film Tell. In 2015, Nunez appeared alongside Antonio Banderas in the drama The 33, which was based on the 2010 Chilean mine collapse. Nunez played Yoni Barrios, one of the miners. In 2016, Nunez starred in the quirky dramedy Miss Stevens, where he played a school principal. The movie was considered a breakthrough performance for Nunez's co-star, Timothée Chalamet, who later went on to earn an Oscar nomination for his role in 2017's Call Me by Your Name. Also in 2016, Nunez had a cameo in the Christopher Guest Netflix mockumentary Mascots. In 2017, Nunez continued to explore the big screen, landing the role of Councilman Rodriguez in Baywatch alongside megastars Dwayne "The Rock" Johnson and Zac Efron. Since then, Nunez's roles have been more in the indie realm, with appearances in the little-known dramas DriverX and Yes.
Through his work in movies, Oscar Nunez has shown he's no one-trick pony. Whether it's action films, indie dramas, or big studio comedies, it seems Nunez can do it all.
Oscar has been going commercial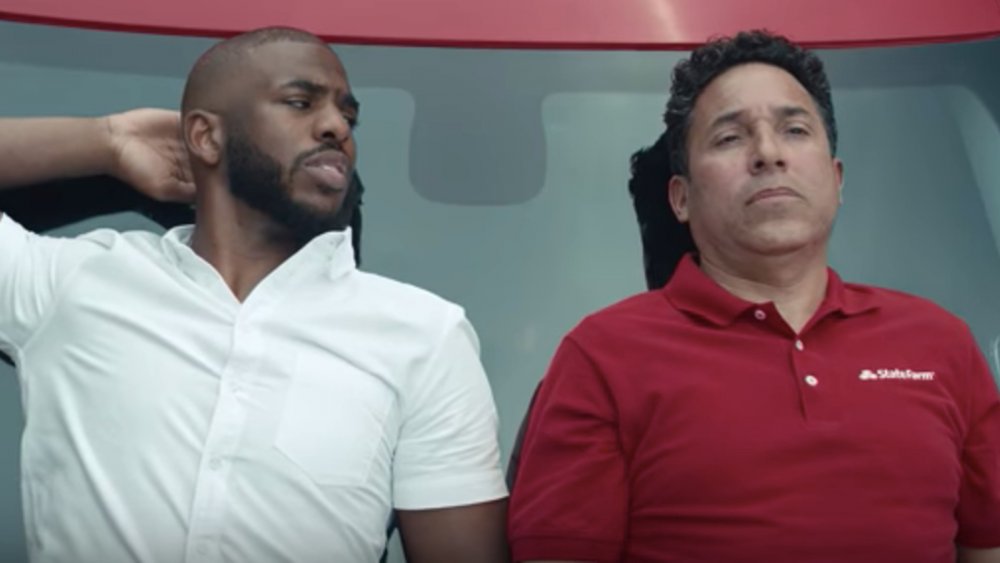 There's a pretty good chance you've seen Oscar Nunez on your TV even if you've never seen an episode of People of Earth or Benched. Heck, there's a decent shot you'll recognize him even if you've never seen The Office (you should really watch The Office, though). That's because, since 2018, Nunez has frequently appeared in ads for State Farm Insurance. The actor portrays a fictional insurance agent named Cole Perez who frequently shows up to help out (or sometimes annoy) NBA players like Chris Paul and James Harden. The commercials frequently play during sporting events, especially NBA games (naturally), making Nunez a familiar face to sports fans these days.
One commercial has Perez and Paul looking at clouds and saying what they look like. All of Perez's visions are insurance-related. In another, a deer destroys Paul's garage. In yet another, a rival insurance company sends over a saboteur robot that looks like Perez but has some seriously creepy uncanny valley vibes going on (some of these ads are pretty out there). Overall, the commercials are pretty fun, and they justifiably make the case for Cole Perez being a worthy competitor to Flo from Progressive and the Geico gecko.
Oscar Nunez is now streaming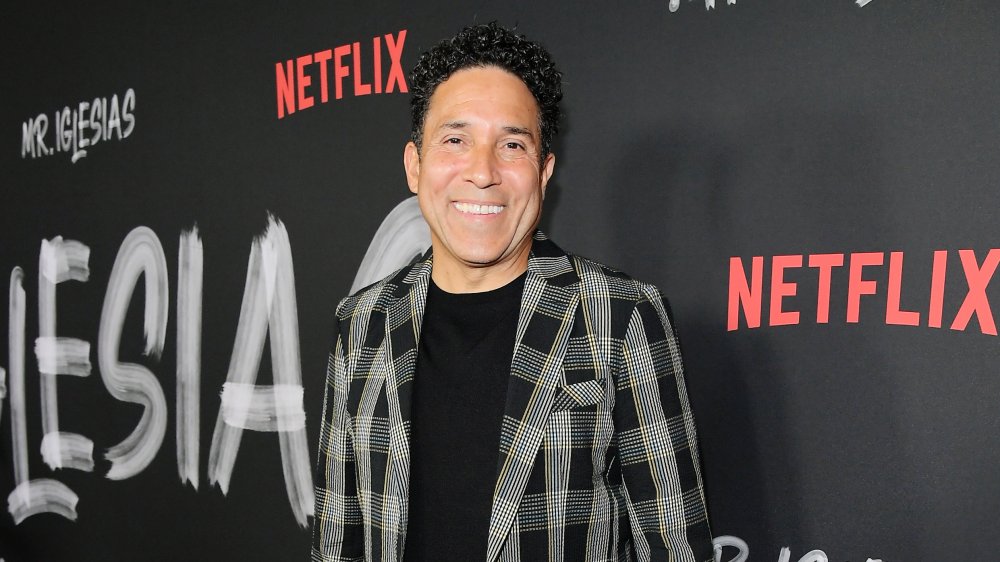 While Nunez had a ton of experience in TV, movies, and even commercials, one space where he hadn't really flexed his acting muscles much was the streaming world. That changed in 2019 when Nunez was cast in a recurring role on the Netflix sitcom Mr. Iglesias. In the show, Nunez again plays a character named "Carlos," like in Benched, and he again plays a school principal (well, assistant principal), like in Miss Stevens. His character is more antagonistic than many of his previous roles, as he doesn't get along terribly well with the show's other characters — namely, the titular history teacher portrayed by stand-up comic Gabriel Iglesias.
Carlos is known for his botched joke punchlines, which he follows with his catchphrase "A-boom!" The series is a multi-camera comedy with a laugh track which, coupled with the catchphrase, gives it a very '90s feel. It's honestly a little jarring to see Nunez in this type of sitcom since his previous roles have almost exclusively been in more modern single-camera comedies like The Office. But jarring or not, Mr. Iglesias has proven to be popular with viewers, and Netflix has already renewed the series for a second season.
So with another season of Mr. Iglesias on the way and his continuing role with State Farm, it doesn't look like Oscar Nunez will be disappearing from our TV screens anytime soon.
Source: looper.com