Recently, fans of adult animation in particular and quality television in general received some sad news: BoJack Horseman, the brilliant satirical series that debuted on Netflix in 2014, would be coming to an end after its upcoming sixth season. Judging by the recent trailer, it seems likely that the series' conclusion will finally see BoJack, the washed-up, alcoholic former star of '90s sitcom Horsin' Around, in a place we never thought he'd be: at relative peace with himself and his world.
For the show's first five seasons, BoJack has pretty consistently failed to take advantage of all of the opportunities that he's been presented with to leave his irresponsible, self-centered ways behind and become a better, more secure, more empathetic person (er, horse). If season 6 will finally be offering BoJack some measure of redemption, then it certainly seems like an appropriate place for the series to wrap up.
But since BoJack Horseman is one of the only TV series — like, ever — to start off strong and consistently get even better with every season, fans could be forgiven for wondering why they couldn't get another season or two. Was the decision to end the show purely a creative one, did the notoriously cancel-happy Netflix decide to pull the plug, or was it a combination of factors which led to the end of BoJack Horseman?
Well, one behind-the-scenes development earlier this year had raised the suspicions of industry insiders: the deal that animation studio ShadowMachine struck with the Animation Guild, a union which represents animators in their negotiations with various production houses, including Netflix.
Was BoJack Horseman shut down because its crew unionized?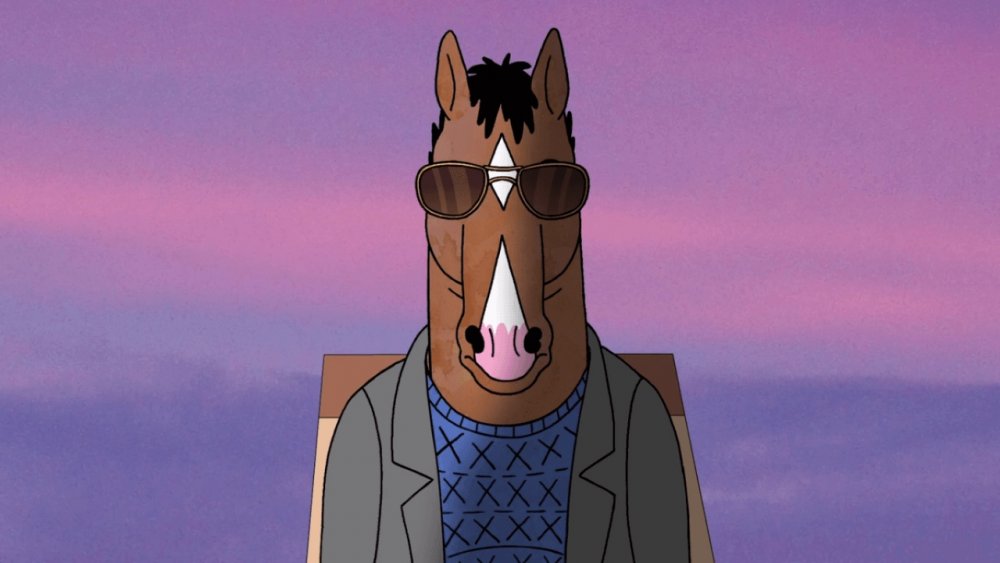 The deal was struck in July, and under its terms, the crew responsible for BoJack Horseman's production would be entitled to a number of benefits including a minimum wage and employer-provided health and retirement benefits. The deal was hailed as a huge victory for a crew that had toiled away on five seasons of BoJack with no assurances that they would receive compensation in line with the employees of other successful animation houses — but soon after it was negotiated, it became clear that Netflix may not have been completely thrilled with the development.
ShadowMachine was also behind the animated series Tuca & Bertie, which debuted on Netflix in May to widespread critical acclaim and adoration from fans. Just days after the union deal was announced, Netflix axed Tuca & Bertie, and while the streamer offered its standard explanation about disappointing new subscriber numbers, many observers were a bit suspicious of the timing.
At this time, season 6 of BoJack was already in production — but it had not yet been announced that the upcoming season would be the final one. When that was made public in September, suspicion that Netflix had soured on ShadowMachine because of the union deal grew — but according to one knowledgeable party, the animation house's decision to unionize had nothing to do with BoJack's ending.
This info comes from Aaron Long, who has worked as a director and animator on both BoJack Horseman and Tuca & Bertie. When about a million fans and industry types took to Twitter to voice their suspicions in the wake of the revelation that BoJack would be ending after season 6, Long promptly jumped into the conversation to set them straight, saying, "Nope, [the show ending] was already decided when we joined the union."
The animator followed up on his remark with an additional tweet. "Just to clarify since there's misinformation flying around online — it was already decided (by who I don't know) that Bojack season 6 would be the end long before the crew joined the union. Also emphasis on JOINED the union that every other US Netflix cartoon was already in."
Long's allusion to the fact that many of Netflix's animated series hail from unionized production houses threw cold water on the notion that the streamer had axed Tuca and/or BoJack because of ShadowMachine's union deal — but, frustratingly, even he doesn't know exactly who made the decision to end BoJack.
Was BoJack Horseman canceled, or was it more of a mutual decision?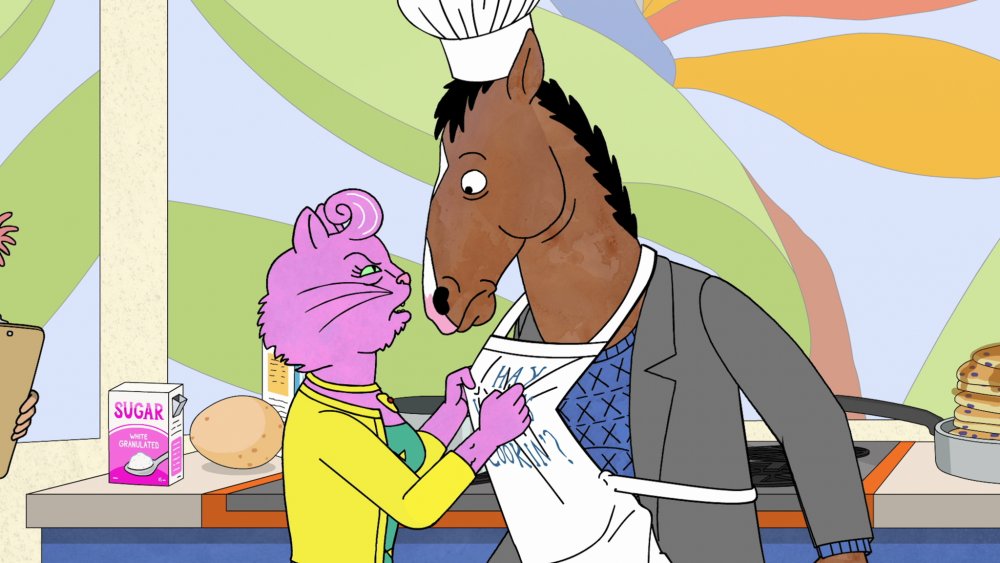 On the surface, it appears that the decision could very well have been a purely practical one on the part of the show's creator, Raphael Bob-Waksberg. After all, he's moving on to a multitude of other endeavors: he's behind the Rosa Salazar-starring Amazon animated series Undone, the first season of which has earned strong critical accolades, and this summer, he published his debut short story collection, Someone Who Will Love You in All Your Damaged Glory.
It's clear that Waksberg is keen to continue populating his cap with more awesome feathers, and it might very well be that he simply felt that BoJack Horseman had run its course. However, Aaron Paul — who portrays BoJack's sometime roommate Todd Chavez — has made a public comment or two which seem to imply that the decision to end BoJack might not have entirely been Waksberg's.
In a tweet, the star said, "We had a wonderful time making BoJack. Couldn't be more proud. Fell in love with these characters just like everyone else did but sadly Netflix thought it was time to close the curtains and so here we are. They gave us a home for 6 beautiful years. Nothing we could do about it."
Paul's statement stands in contrast to The Hollywood Reporter's assertion that Waksberg did indeed make the decision to close up shop, and it seems likely that the truth lies somewhere in between. It could be that the creator and the streamer were both ready to move on, and while it's never easy to see such a great series come to an end, fans can take solace in the fact that this particular end wasn't unexpected — and that with their final season, the team behind BoJack Horseman will be able to craft a heartfelt, thought-provoking, likely hilarious conclusion to the big guy's story.
Source: looper.com