"Dear Fiona Gallagher, we miss you already. Come back to Shameless soon?"
Those sentiments sprung from the hearts of Shameless fans when star Emmy Rossum announced she wouldn't be returning to the series after the ninth season. That news was particularly surprising given that it came after the actress' very public (and very successful) campaign to earn equal pay with her male co-star William H. Macy, who portrays her on-screen father Frank Gallagher, heading into Shameless season 8. Said campaign led to a pay increase to $350,000 per episode of the hit Showtime series, and seemingly locked Rossum in for years to come — but it only lasted for two full seasons.
Just as surprising as Rossum's decision to leave her character Fiona Gallagher and her whole Shameless family behind was Showtime's announcement that it was charging ahead with a 10th season of the series without her. Though the show has long boasted one of the better ensembles on television, even the most ardent of Shameless fans couldn't help but wonder whether or not the series could survive the departure of such a vital player.
As the Shameless season 10 premiere rapidly approaches, it appears we'll be getting an answer to that question in the very near future. There's hope that Shameless creator John Wells has indeed found a way to keep the show interesting without those always-engrossing, often-devastating Fiona narratives, but it's safe to assume that way forward won't involve trying to replace the character either. After all, for nine full seasons, Rossum's Fiona was the heart and soul of Shameless – her tooth-and-nail attitude frequently acting as the only glue holding the perpetually troubled Gallagher clan together. Though Fiona spent a little less time with her frenetic family over the past couple of seasons, she's always factored heavily in whatever overarching narratives affected the Gallaghers from one season to the next — so much so that it really does seem impossible to make the show without her.
That said, anyone who's watched the first nine seasons of Shameless knows the Gallaghers are the fictional family that keeps on giving in terms of narrative possibilities and dramatic character arcs. If the season 10 trailer for Shameless is any indication, Wells is well aware of that fact. And while Fiona isn't a character who can be replaced, it's clear Wells believes there's still more than enough Gallagher madness to fill an episode — nay, a full season of Shameless.
As it happens, Wells is particularly well suited to make such an adjustment after managing a revolving door of central characters in his 15-year stint on NBC's iconic hospital drama E.R. While Shameless is certain to miss Rossum's feisty presence, Wells is likely looking to make ample use of the void left by Rossum's absence.
How Shameless season 10 can thrive without Emmy Rossum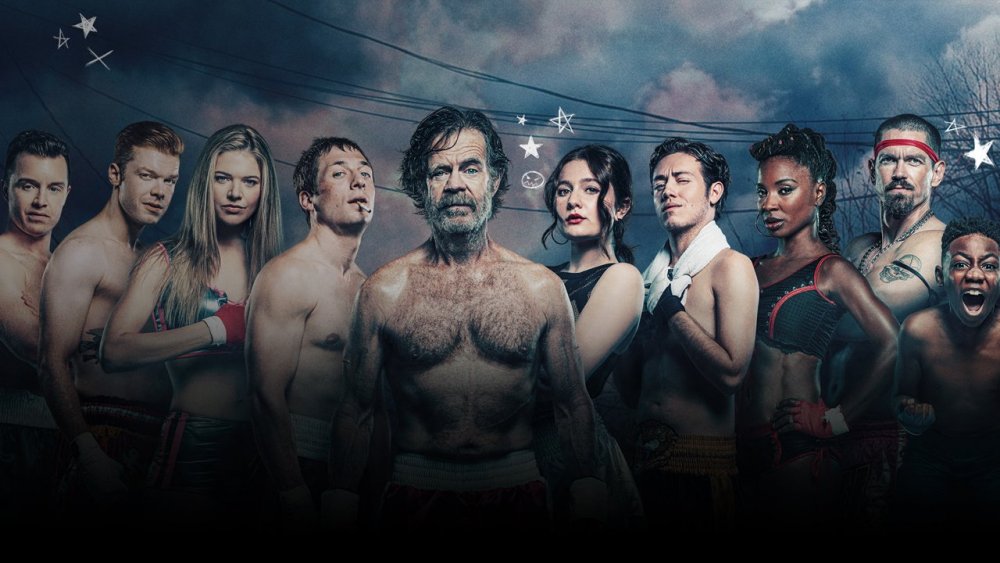 It's worth repeating that Shameless has sported an impressive ensemble cast since premiering back in 2011 — with the likes of Jeremy Allen White (Lip Gallagher), Emma Kenney (Debbie Gallagher), Cameron Monaghan (Ian Gallagher), Steve Howey (Kevin "Kev" Ball), Ethan Cutkosky (Carl Gallagher), and Shanola Hampton (Veronica "V" Fisher) all pulling their weight throughout the show's first nine seasons. As such, their characters and storylines have seen ample screen time over the years. With Rossum now out of the picture, it's safe to assume you'll be seeing a lot more of their stories on season 10.
It's already pretty clear that Kenney is primed to step into the spotlight as the new, iron-fisted head of the Gallaghers' hectic household — and you can be certain that both Jeremy Allen White's Lip and Cameron Monaghan's Ian will see a dramatic increase in screen time on the coming season. There's a safe bet that a few new faces will join the fray on the coming season as well, with Agents of S.H.I.E.L.D. and UnReal star Constance Zimmer already announced for a multi-episode arc, and season 9 supporting player Luis Guzman's glorious mug featuring prominently in the Shameless season 10 trailer.
Still, with all the talent and potential storylines that may unfold without Rossum's Fiona in the mix, one thing is absolutely clear: with Wells and co. looking to keep the family together for Shameless season 10 and possibly beyond, they've already got all the star power they need to keep viewers on board in perennial Emmy nominee (five times for Shameless alone) William H. Macy. The actor behind the alcoholic drug addict Frank Gallagher is likely to get a huge bump in screen time on season 10.
So no, Shameless season 10 probably isn't doomed without Emmy Rossum. The only real question about season 10 of Shameless is if Macy can carry the load. Whether audiences will tire of Frank Gallagher's incessant, morally vacuous scheming without Fiona's moderate moral compass trying to keep him in check is another thing entirely. Only time will tell, of course.
Fans can get their first real look at the Emmy Rossum-less Shameless when the show's 10th season premieres on Showtime on Sunday, November 10 at 9 PM ET. And if you're dying to know where you can see Rossum next, she's currently in pre-production on a limited series based on The Hollywood Reporter's investigation into Los Angeles' mysterious billboard icon Angelyne.
Source: looper.com