The mystery of Jughead Jones (played by Cole Sprouse) has been one of the central conundrums of Riverdale Season 4 on The CW. In a series of flash-forwards, it has been revealed that Jughead dies at some point in the spring, Betty Cooper (Lili Reinhart) killed him with a rock and then Archie Andrews (KJ Apa) and Veronica Lodge (Camila Mendes) helped her cover it up.
At least, that is what the scenes have suggested⁠—though as long-term Riverdale fans will know, things are rarely as they seem on the show, and there have been some hints that what really happened may have something to do with the evil prep school kid Bret Weston Wallis (Sean Depner).
Read on for a recap of all the flash-forward scenes we have seen in Riverdale so far and what they suggest about the possible death of Jughead: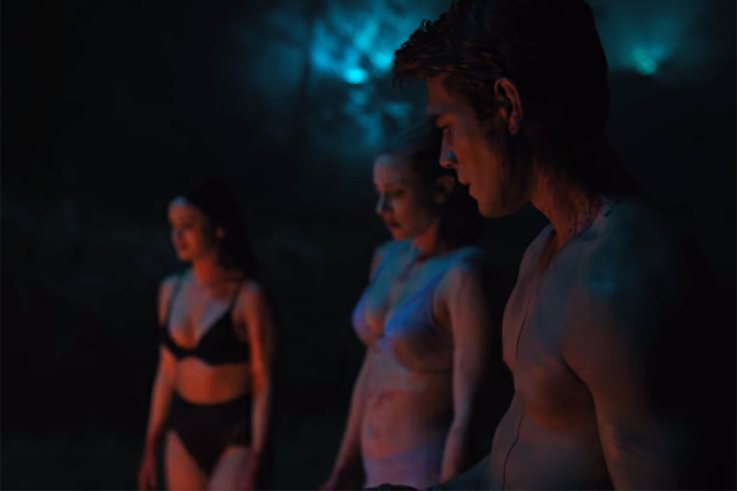 Season 3, Episode 22, "Survive the Night": In the last scene of the Season 3 finale, set in spring break of senior year, Archie, Betty and Veronica are seen covered in blood, burning their own clothes as well as Jug's signature hat.
"Are you listening to me?" Betty asks Archie. "We have to burn all of our clothes including Jughead's beanie. We'll wash off the blood in the swimming hole. After tonight, we never speak of this ever. Not to each other, not to our parents, no one. We'll finish our senior year, we'll graduate and we'll go our separate ways. That is the only way we won't get caught."
Although this initially suggested the three of them killed Jughead, that does not seem to be the case now. After all, all three of them are covered in blood, whereas later we learn that only Betty potentially killed Jughead on her own. This suggests that this scene shows them after another incident—a revenge killing for Jughead perhaps, or another violent event that the trio are trying to cover up by faking Jughead's death that may, if we piece the later clues together, have something to do with Donna (Sarah Desjardins) and Bret.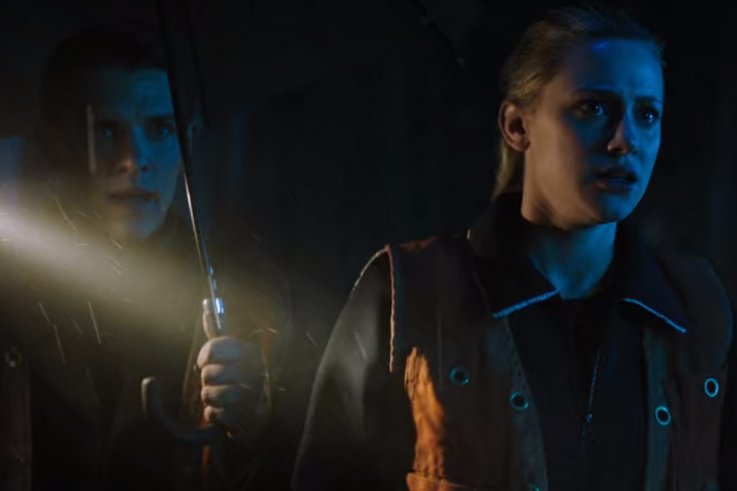 Season 4, Episode 2, "Fast Times at Riverdale High": This episode ends with a flash-forward to spring break, when the townspeople of Riverdale are all looking for Jughead in the forest. Due to the fact that we don't know the specific timing, except for this being during spring break, it is difficult to know whether this is happening after the events of the Season 3 finale. That might suggest that Archie, Betty and Veronica know exactly what happened to him and are pretending they do not, or if this comes before that final Season 3 scene and Jughead was already missing before his "death."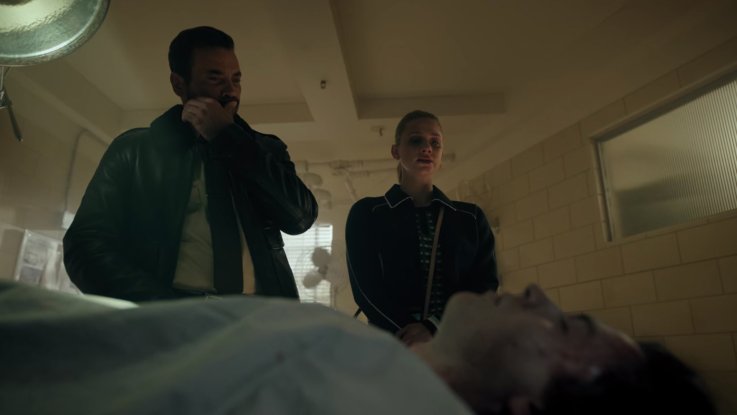 Episode 4, "Halloween": In this instalment of Riverdale, we end in the coroner's office, where Jughead's body is lying very pale on a slab. In any other show, this would be positive proof that a character is dead, but in a show that cries wolf about characters dying every few episodes, things may not be as they seem.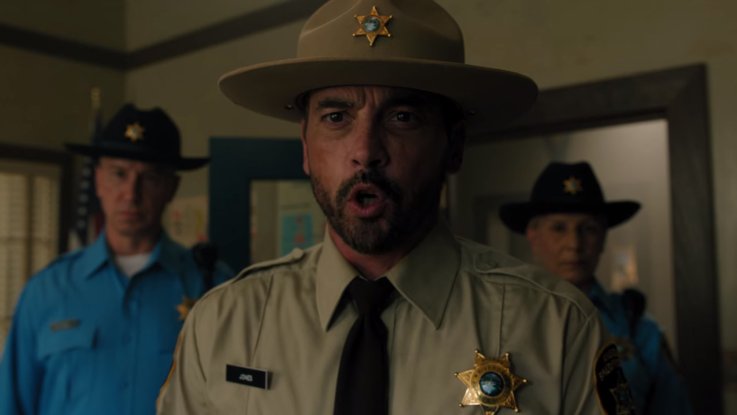 Episode 5, "Witness for the Prosecution": This episode sees FP (Skeet Ulrich) enter Riverdale High to make some arrests during a biology class in the spring semester. We hear him say: "Archie Andrews, Betty Cooper, Veronica Lodge you're under arrest for the cold-blooded murder of my son Jughead Jones." The trio's faces are a mixture of fear, acceptance and, in Archie's case, a look that can only be described as someone knowing that this is part of the plan, but wishing it wasn't.
This episode also has another moment that is notable, as Jughead and Bret join a competition to stage the perfect murder. Though this plotline has not really been mentioned since, it could be a puzzle piece that is brought back later.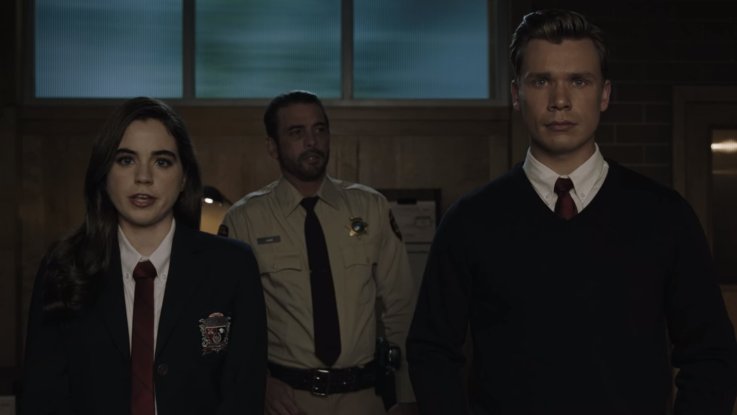 Episode 8, "In Treatment": "Chapter Sixty-Five" ends with Bret and Donna identifying Betty, Archie and Veronica in a line-up as "the kids we saw kill Jughead." However, when we combine this with what we see in the next episode (see below), this suggests that Donna and Bret are lying, as we later learn that Archie and Veronica only come to the scene of the crime later. Perhaps the pair are trying to set the trio up, possibly because they may have something to hide.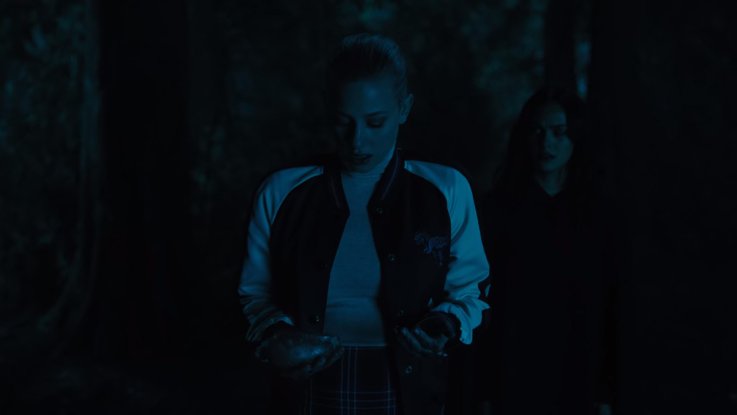 Episode 9, "Tangerine": After an episode all about so-called "Dark Betty," the side of Betty where her "serial killer genes" come to the fore, "Tangerine" ended with the biggest shock yet in the Jughead saga. We cut to four weeks ahead as Archie finds Jug lying on the floor with a gash in his head, while Betty stands with a rock in her hands⁠—a scene that pretty conclusively suggests that Jug is dead and that Betty killed him.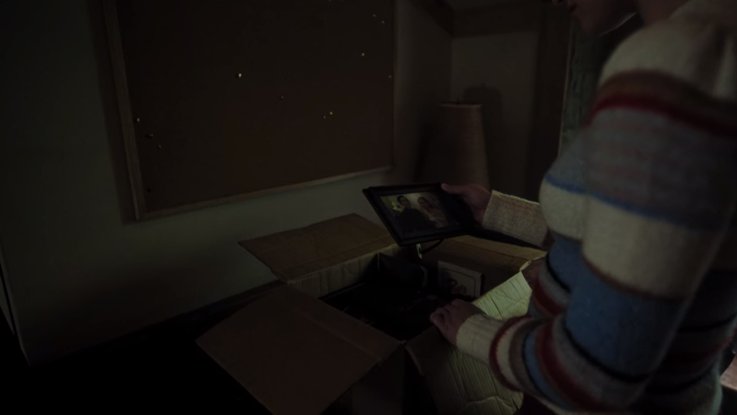 Episode 10, "Varsity Blues": The episode ends with us going one month into the future to see Betty clearing out Jughead's room at Stonewall Prep. Bret enters and tells her, "Save your tears, nobody's watching… you got your wish, ponytail. Forsyth isn't going to Yale, so I guess it'll just be me and you in New Haven." Betty then looks at a picture of her and Jug and throws it angrily into a box.
Though this episode makes us want to read this scene as more evidence that Betty is Jughead's killer, there is another interpretation of events centered around the idea of Bret taking his rivalries so far that he has killed one rival to get at another.
Maybe the schoolboy found some way to manipulate Betty into actually hitting Jug with the rock, or at least to make her believe that she did when in fact it was him who tried to kill his rival.
Riverdale Season 4 airs Wednesdays at 8 p.m. ET on The CW.
Source: newsweek.com